All from the same purchase order. Should there be a need for you to spend additional time here at PCS during any part of the project we have open office accommodations with internet access at your disposal. In the end, you walk away with all the documentation and a confidential end product.
What if midway through the project you uncover an opportunity that makes the project even more advantageous to you? No problem. With the "One Design" program we will work with you on revisions/additions on a fixed margin basis, the same special pricing that was afforded to you with the original. Again, all under one roof and open to your review. The intent of the "One Design" offering is to take out the multiple layers of contractors, each with another margin and another lead time. Then we streamline the entire system to help make you successful.
PCS introduces "One Design"
PCS has recently given a name to a program that has proven vastly successful with some of our best customers over the years. We feel more and more customers could benefit from it as well, as we all move to a LEAN way of doing business.
Here's how "One Design" works. Your company has an idea for a project. Everyone's in agreement that the project would meet key company goals. These could be reduced downtime, good return on investment, greater productivity, reliability, continuous improvement, safety, to name a few. The yes votes go from the top down. Funding is available, yet the project gets tabled. What are the common road blocks? Lack of internal recourse, time constraints, lack of specifications and design for vendors to quote against, or all of the above?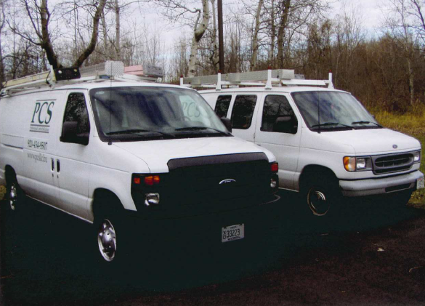 In comes the "One Design" concept. Start with your part-time internal project manager/engineer. Meet with PCS to lay out a general specification and lead time. You set the tone as to how much involvement you need to have. From that we can give you a price estimate. IF the project is a go PCS can do all the electrical design, drafting and control panel build. We will do an in house powered checkout and can use the same crew for in field wiring. We have electrical engineers here to offer advice if something comes up.
Contact Us for Industrial Control Solutions
Since 2003, Professional Control Solutions LLC has been the superior choice for industrial controls, automation, web handling, robotics, material handling, and machine vision. Contact us to start a conversation or schedule a design review. We are happy to arrange a walk-through at your facility to assess your needs.