Manufacturers are being asked to meet an ever-increasing list of production demands with fewer employees available to perform the task. By implementing the latest technology in robotics, automation, and material handling, industrial facilities are able to meet today's challenges and prepare their organizations for the future.
Cutting-Edge Technology for Web Handling
By partnering with Professional Control Solutions, industrial facilities attain systems that are fast, agile, and cutting-edge. To be competitive in a changing market, our partners need industrial control solutions that increase efficiencies and optimize operations. We ensure the solutions we recommend are not only what you expect, but also exactly what you need.
In-House Design, Engineering and Mfg.
Our in-house electrical design team, engineering department, and panel shop provide a full range of design and build services. We adapt solutions to what our partners need for web handling, tension control, coordinated servo motion control, and related industrial control products and services. Our teams are knowledgeable and experienced across-the-board. Plus, we are proficient in the industry-leading industrial control software platforms: AutoCAD Electrical, Rockwell Automation, Siemens Automation, Beckhoff, and Rexroth. We can design to our standard with the parts we traditionally use or design and build to match the controls platform that our customers prefer.
Comprehensive Industrial Control Solutions
Whether you're an OEM or an end-user, PCS has innovative, comprehensive solutions to suit your needs: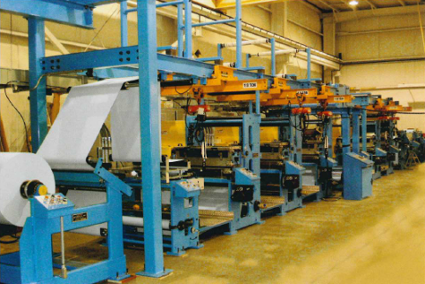 Contact Us for Industrial Control Solutions
Since 2003, Professional Control Solutions LLC has been the superior choice for industrial controls, automation, web handling, robotics, material handling, and machine vision. Contact us to start a conversation or schedule a design review. We are happy to arrange a walk-through at your facility to assess your needs.