Industrial Control Services
Professional Control Services provides a full range of industrial control services to its converting and manufacturing neighbors in Green Bay and the Fox Valley in Wisconsin and throughout the Midwest. PCS technicians are highly experienced, knowledgeable, and responsive to customers' needs.
Field Service and Troubleshooting
Tell us about your registration, tension, coordinated motion and positioning problems, and we'll use our extensive experience and knowledge to provide comprehensive, custom solutions that are competitively priced. On-site or over-the-phone technical advice is available.
Parts and Spares
Avoid the frustration of supply chain issues and DIY ordering. Turn to PCS as your one-stop shop to recommend and source replacement parts and spares to cover your complete system. PCS helps its partners get the most out of their existing equipment with equipment parts and spares to increase productivity and decrease costly downtime.
Engineering Start-up
When industrial facilities invest in new equipment, they want it up and running as quickly and efficiently as possible. PCS engineers and machine-learning teams work in the field to provide expert assistance for start-up success.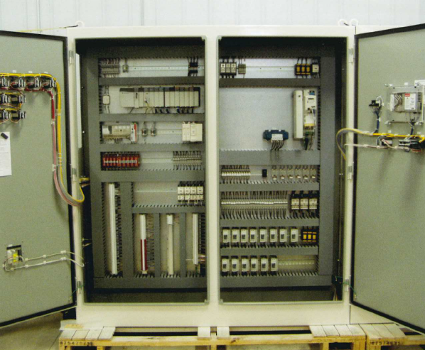 Equipment Testing and Validation
In addition to on-site industrial control services, PCS performs in-house equipment testing and validation. PCS tests individual parts to ensure they are working properly before being integrated in a larger, complex industrial controls system.
Contact Us for Industrial Control Solutions
Since 2003, Professional Control Solutions LLC has been the superior choice for industrial controls services. We specialize in field service, troubleshooting, parts supply, engineering start-ups, and equipment testing and validation. Contact us to start a conversation or schedule a design review. We are happy to arrange a walk-through at your facility to assess your needs.